Summer is here!
We are so sad that we won't be able to host your kids at camp this summer, but our amazing directors have come together to make a few videos.  Watch our YouTube channel or Facebook page over the summer to find new content each week of kids camp!
COVID-19 Update (April 23, 2020)
Since our initial update, we received a bulletin from our health inspector that Wildwood would need to put a plan in place to observe the 2m rule during the camp season this summer. We feel that given the nature of summer camp, there is no way we can responsibly run camp and maintain this rule. Your children's well being is of highest priority to us, and we do not want to put them at any unnecessary risk. This will be the first time in over 50 years that we cannot hold summer camps, and it saddens us to think of a summer going by without the fun and excitement of a dining hall full of happy campers.
Having said that, we are continuing to listen to the guidance of our public health officials, and should the social distancing rules be lifted by July 1, we will consider running a modified schedule during the month of August. Stay tuned and stay safe!
COVID-19 Update (March 27, 2020)
With summer fast approaching, we are aware that parents may be wondering about camp. Since the situation with the COVID-19 outbreak is changing daily, we are uncertain what effect this will have on our summer camps. Be assured that we are closely monitoring advice and guidelines from public health officials, and will make a decision by the end of April. Please check back here at that time, and in the meantime if you have any questions, please don't hesitate to contact our director Matt Wilks at: matt@wwbc.ca
Wildwood Bible Camp began in 1969 with the purpose of sharing the good news of God's love with children in Northern Ontario, primarily Chapleau and Wawa.
Since then we have broadened our ministry to include entire families who wish to grow in their faith. We think this is especially important in these days when the family is being challenged.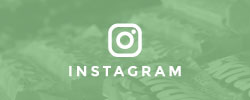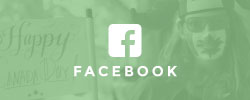 Camps
Explore our boys, girls, youth and family camps.
Facilities
Explore our sports, social and nature facilities.
Register
Read more about our prices, dates and application forms.
Call to me and I will answer you, and will tell you great and hidden things that you have not known.